English Traditional Cider & Perry

"The Campaign for Real Ale has revealed that the real cider and perry industry is booming in line with the UK's real ale market. The UK cider industry now has a substantial growth in number of producers." - The Drinks Business
O&D Artisan Drinks from UK Small Producers - Product Brochure.pdf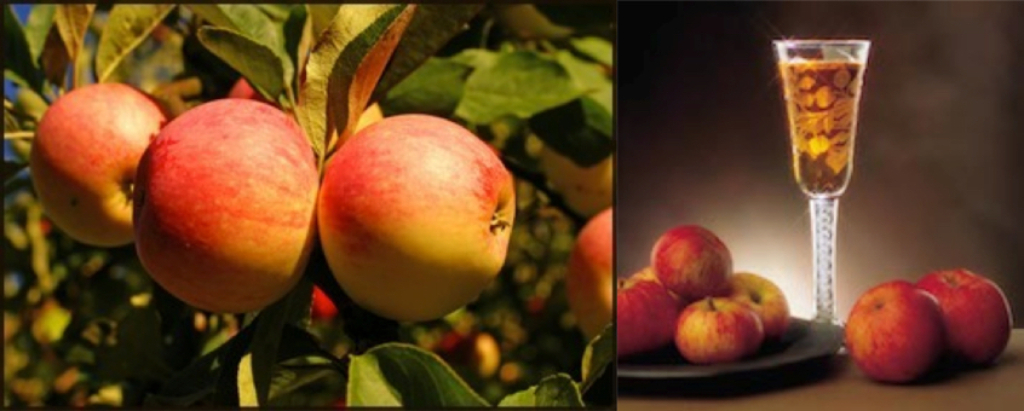 ENGLISH TRADITIONAL CIDER & PERRY falls into two broad main traditions in cider production in the UK - the West Country tradition and the eastern Kent and East Anglia tradition. The former are made using a much higher percentage of true cider apples and so are richer in tannins and sharper in flavour. Kent and East Anglia ciders tend to use a higher percentage of, or are exclusively made from, culinary and dessert fruit.
Most cider brewers use beer bottles, which work perfectly well, and allow the cider to become naturally carbonated. Higher quality ciders can be made using the Champagne method or "Méthode Traditionnelle".
Note: The Campaign for Real Ale (CAMRA) defines "real" or "traditional" cider (as supplied by O&D) as a product containing at least 90% fresh apple juice, with no added flavourings or colourings. Their definition prohibits the use of apple and pear concentrates, and prohibits substantial chaptalisation of the juice (adding sugar prior to fermentation) except in years when the level of natural sugar in the fruit is low.

---
Original & Distinctive source a variety of English Traditional Ciders & Perrys in order to offer a PORTFOLIO of niche premium original & distinctive beverages™ from small producers. Because these producers are small, stocks may at times be limited, which is why we constantly review and refresh our portfolio of 'hand crafted' drink products (which will change from time to time) to ensure we always have on offer a range of quality products that are creative and stylish and, not readily available in the supermarkets chains.
---
DORSET NECTAR CIDER (Dorset) - only use natural wild yeasts to craft their unique range of ciders. The apples are grown without pesticides and artificial fertilizers and, their cider is certified Organic. The award winning artisan Ciders are fermented from sun ripened whole crushed cider apples, pressed at the orchard's cider barn near Bridport Dorset, then patiently nurtured to create a smooth, delicious cider that is fruity in taste and bursting with flavour.

HOGAN'S CIDER (Warwickshire) - is one of a new breed of artisan cider maker that has placed itself firmly on the cider map with a fresh and distinctive approach to the age-old tradition of cider making. It ferments its ciders and perries from just fresh pressed English apples and pears; no sugars are added prior to fermentation and no apple or pear juice concentrate is used.
HUSH HEATH (Kent) - creates a special range (Jake's Orchard Cider) of still and sparkling (bottle-fermented - méthode champenoise) ciders near Staplehurst in Kent. The ciders are made using winemaking techniques from the classic dessert and culinary varieties: Bramley, Egremont Russet & Cox, which are all grown on the estate. The still ciders are bottled in a classic Burgundy bottle sealed with a screw-cap; the sparkling cider is in a traditional Champagne bottle sealed with cork and wire.
KINGSCOTE CYDER (West Sussex) - began making sparkling wine in 2011 and so far, 15-acres have been planted, under the watchful eye of award-winning English winemaker Owen Elias. The site incorporates a two-acre apple orchard and combined, the site will produce up to 100,000 litres of wine and cider.
PERRY'S CIDER (Somerset) - produces award winning farmhouse and premium single variety ciders near Ilminster in Somerset. They are a freethinking craft cider company that doesn't like being constrained. They make craft ciders as naturally and as simply as possible - using the very best fresh apples, small batch techniques, wild yeasts and 100% juice.
MR WHITEHEAD'S CIDER COMPANY (Hampshire) - creates new and interesting cider blends using traditional methods near Alton in Hampshire. Many of their apples and pears are grown on the south-east facing Hampshire Downs of the neighbouring Blackmoor Farm Estate in Selborne, one of the most respected growers in the south of England.
Note: We are currently in the process of adding more products from our existing suppliers and arranging tastings with more potential suppliers.